NOT EVERYONE

WHO USES A WHEELCHAIR GETS
15 MINUTES OF FAME
. . . but Christopher Reeve isn't the only wheeler widely recognized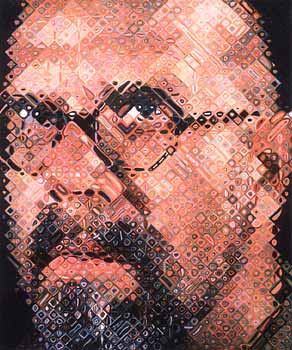 Renowned hyper-realistic portrait painter Chuck Close, recognized with a recent retrospective exhibit at Washington's Hirschhorn Museum, painted this giant self-portrait, above, from his wheelchair in 1997, after re-establishing his career following a convulsion which initially left him paralyzed from the neck down.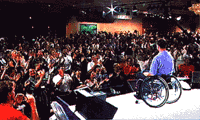 Art Berg, above, author of Some Miracles Take Time and Finding Peace in Troubled Waters, was a popular motivational speaker for dozens of major corporations. He died unexpectedly in February 2002 at his home in Highland, Utah. This web site continues to show his joyful image as part of our introduction, in tribute to his wonderful spirit of optimism.
Raymond Burr, known as 'Perry Mason' to millions of TV viewers, also starred for seven seasons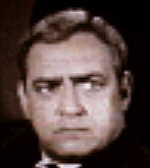 as paralyzed chief of detectives 'Ironside' -- one of the few title roles ever for a wheelchair user. He was just pretending then, but ironically poor health and burgeoning weight later made his walking difficult -- for real.

Like Ironside, most film portrayals of wheelchair users have been cast with walking actors:
Robin Williams as cartoonist John Callahan in Don't Worry, He Won't Get Far on Foot
Peter Sellers' parody of a crazed scientist in Dr. Strangelove
Jon Voight as the disabled veteran in Coming Home
Jimmy Stewart as the convalescing onlooker in Alfred Hitchcock's Rear Window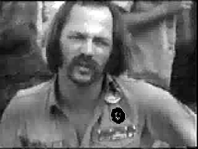 Tom Cruise, above, as Ron Kovic in Born on the Fourth of July.
Lionel Barrymore as the heartless Mr. Potter in Frank Capra's It's a Wonderful Life.
Daniel Day-Lewis as Christy Brown in My Left Foot.
________________
Chris Sheridan has several interesting insights on this phenomenon on his web page, YouKnow.com.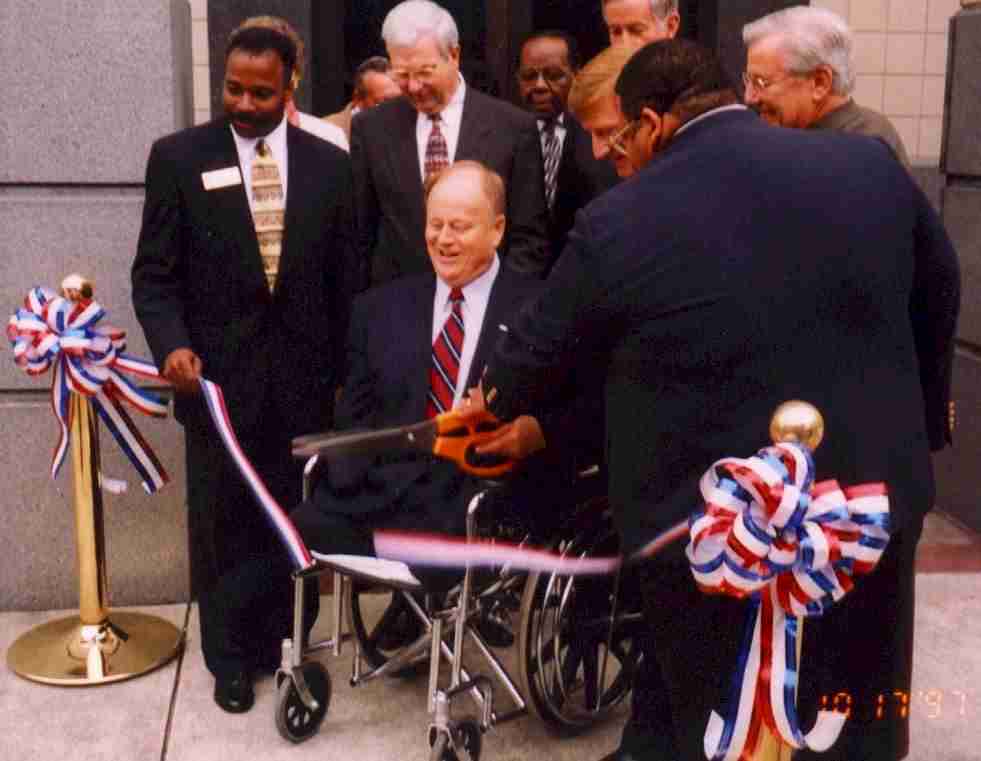 U.S. Senator Max Cleland of Georgia, above, a triple amputee Vietnam veteran and former director of the Veterans Administration, had been a unique rolling member of Congress-- until the last election, when Cleland lost, but quadriplegic Jim Langevin,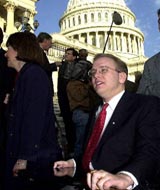 below, was elected to represent a congressional district in Rhode Island. Now, at long last, there have been wheelchair ramps in both houses of Congress.
A 1967 diving accident left Joni Eraekson a quadriplegic, starting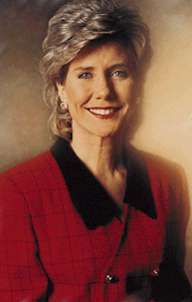 an amazing pilgrimage which would lead to 26 books and founding Joni and Friends, a disability ministry, a radio program and magazine column. In 1998, she received the first honorary doctorate in the history of Columbia University.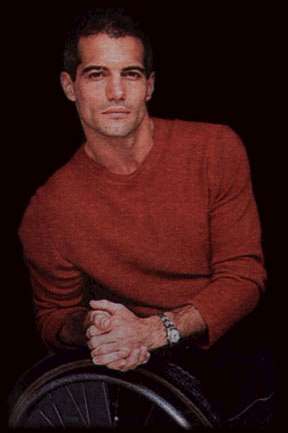 Paraplegic Mitch Longley, actor and activist with native American causes, has appeared in several daytime dramas, including three years as wheelchair-using Matt Harmon, M.D., in the ABC daytime series, Port Charles, and recently as a wheelchair athlete on the CBS hit, Joan of Arcadia, and as an assertive social worker-attorney in the CBS drama Judging Amy.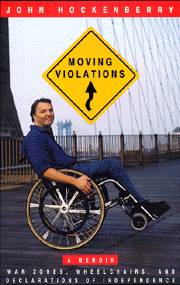 NBC's John Hockenberry, above, is a highly visible chair user. In his recent book he discusses some of the wrong notions others have about life in a wheelchair. He currently takes on various assignments for MSNBC, drawing on his years as NPR, ABC, and NBC reporter and commentator.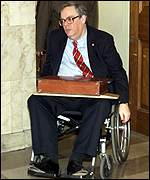 The late White House counsel Charles Ruff became an instant celebrity through the Clinton impeachment hearings, carried live on television worldwide. He was paralyzed by a rare disease contracted while he was teaching law in Liberia.
Self-taught Mexican painter Frida Kahlo, 1907-1954, was crippled by polio and later in a bus accident that injured her spine. While recuperating, she began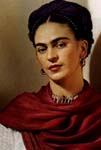 to paint images seen through her pain. She was married to famed muralist Diego Rivera, and is renowned as the melancholy painter of 200 works.
Until recent years very few wheelchair users found their way into the public spotlight:
Ethel Barrymore appeared on stage and in films in a wheelchair in the final years of her distinguished acting career.

George Wallace served two terms as governor of Alabama while using a wheelchair, the result of an assassination attempt in Maryland during the 1972 presidential campaign.

Roy Campanella's major league baseball career ended, but a new opportunity in public speaking and advocacy opened when an injury put him on wheels.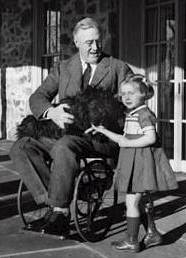 Franklin D. Roosevelt's use of a wheelchair remains a controversial issue. In an elaborate system of staging, his chair was almost never revealed to the public, although it was widely known that he had fallen victim to polio in young adulthood. The photo above is one of only two prints of a wheeled FDR.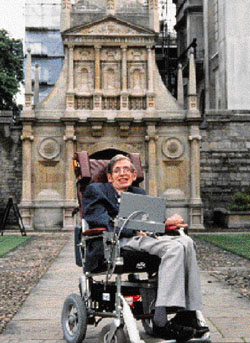 British scientist Stephen Hawking's conquest of an uncooperative body with an indomitable spirit and a talking computer have made him a legendary figure worldwide, a poster boy for the 'can-do' attitude.
Federal attorney Joe Hartzler of Springfield, Illinois,
a wheelchair-user since 1989 because of multiple sclerosis, rode into the courtroom to prosecute the case of the Oklahoma City bombings.

....and what shall we say about Hustler publisher Larry Flynt?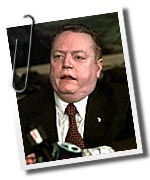 Not much, except that
he, too, is in a wheelchair.